Whether you are building a new house or remodeling an existing one, you can use the latest interior design trends to make your home more stylish and comfortable. From the look of your furniture to the texture of your walls, there are so many ways to create your dream home.
Traditional interior designs with contemporary pieces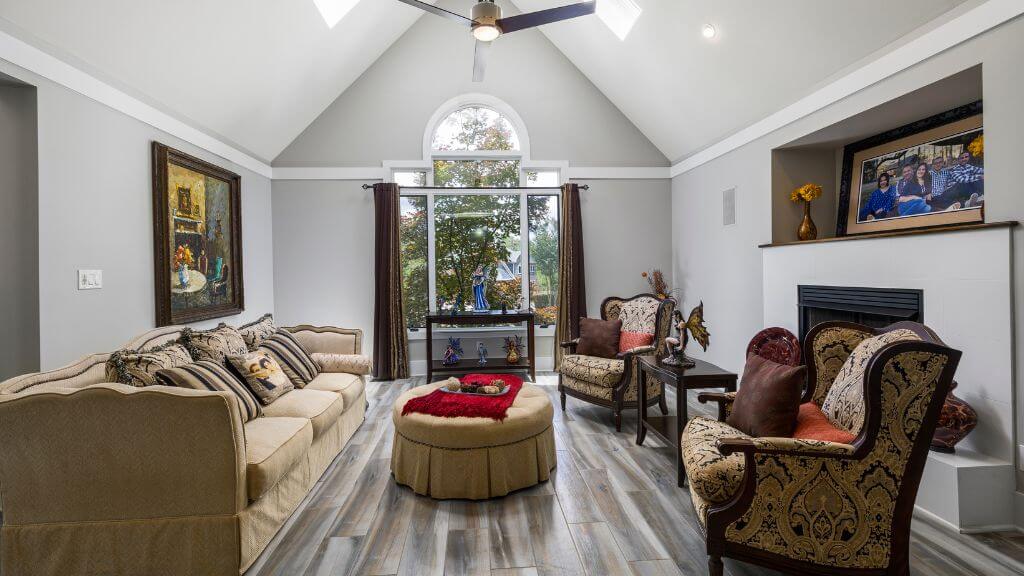 Using traditional interior designs with contemporary pieces is one way to create a comfortable and inviting space in your home. This is one style that isn't going to go out of style, and it's an excellent choice.
In the past, traditional designs have been more ornate, but that's not the case anymore. Today's designers use these traditional pieces with contemporary pieces to create a modern look that will suit your style.
The main colors in traditional interior designs are rich neutral tones. These colors are combined with vibrant furniture pieces to create a layered, sophisticated look. For an eclectic look, try using traditional elements in unexpected colors. For example, cool grey is used to add depth to white spaces.
Traditional interior designs often emphasize symmetry and architectural details. Often, these styles feature classic European furnishings. They are also characterized by flamboyant moldings and intricate wood paneling.
Traditional home interiors feature floral arrangements and decorative embellishments. These accessories can include rugs, throw pillows, and crown molding. They can also include vintage and antique furniture.
In addition to the furnishings, traditional interior designs often include accent colors. These colors should complement the main color in the room, and they should match other elements of the room.
For the exteriors, you can also add color with statement doors or trims. You can even use leftover paint to add a pop of color to the exterior.
Another heirloom from the modern era, rounded furniture, is making a comeback. Round furniture adds a softness to interiors. Rounded furniture includes soft-edge tables and reimagined contemporary chairs.
The all-over color trend isn't for the faint of heart. The colors in this trend can make small spaces appear bigger.
Maximalism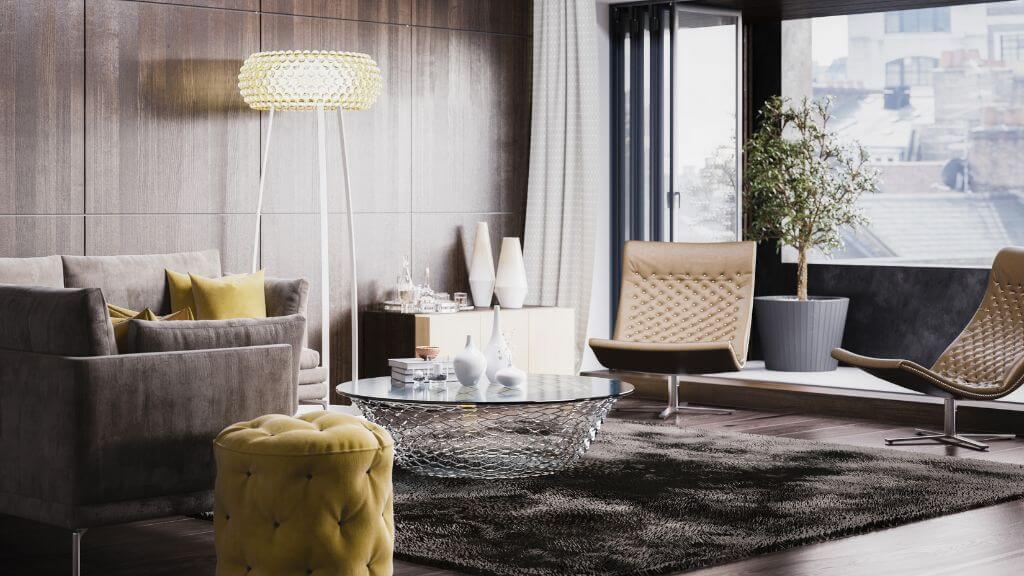 Among the top interior design trends in 2022, maximalist style is expected to reign supreme. Maximalism incorporates bright colors, complex shapes, and unexpected textures to create a unique space. It is also a great way to personalize your home.
Maximalism also encourages a curated hoarding of meaningful objects. Maximalism is not limited to just one style, and it can work with your existing furniture.
Maximalism is also a great way to create an Instagram worthy home. Maximalism encourages you to create a space that reflects your personality. It can be as simple as introducing a statement piece or adding a gallery wall to showcase your favourite art.
Maximalism also allows you to be bold with your design. You can use bold colors, patterned wallpaper, and oversized art to create a look that will make your home stand out.
Maximalism may not be for everyone, but it is a welcome change from the minimalist style that dominates the design world today. Maximalism also promotes mixing different styles to create a more eclectic space. This style is best suited to those who are interested in decorating their home for style and comfort.
Maximalism also encourages strategic layering. For example, you may create a statement with a colorful chandelier. You can also decorate your walls with a bold wallpaper and then add patterned curtains to create an eclectic look.
Maximalism also encourages individuality and creativity. It is a great way to fill your home with things you love. If you have a passion for art, you can display pieces from your favorite era. It is also a great way to showcase your travel souvenirs.
Maximalism is a trend that's all the rage right now. It's a great way to achieve a home that will make you smile every time you walk in.
Curvy edges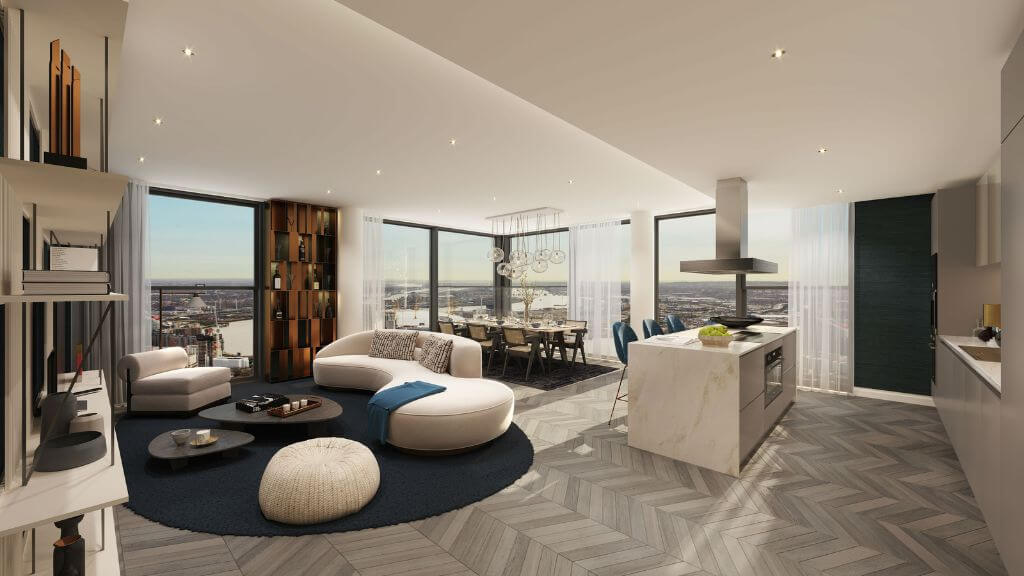 Whether it's a curved sofa or a curved kitchen island, the curved furniture trend is gaining traction. A curved kitchen island can transform the look of your kitchen while a curved sofa can be an eye-catching focal point in the living room. Rounded furniture can also make your rooms more comfortable and utilitarian.
The design world is buzzing with all things curvy in the fall of 2022. Curved furniture is a smart bet for those who want to improve their utility and style quotient. A curved back chair or pouffe cushion paired with a curved front chair can give your living room a rounded edge. Curved furniture is also a good choice for families with kids. A rounded sofa can smooth out the sharp corners in your living room while a curved dining table or kitchen island can be the centrepiece of your dining room.
Rounded edges can also be seen in the form of a round coffee table, curved end units or curvy asymmetrical furnishings. Rounded furniture is also a great choice for rooms with architectural arches. Rounded furniture is also a good choice for rooms with snaking partition walls or round feature windows. Rounded furniture is also a good fit for rooms with a square footage quotient.
The rounded furniture trend may have peaked in the 60s and 70s but it is now on the upswing. Whether it's a curved back chair or a curved kitchen island, the design world is awed by the curved furniture trend. A curved sofa may be a bit of a splurge but it can be a worthwhile investment. The curved furniture trend is a great way to make your home a haven.
Texture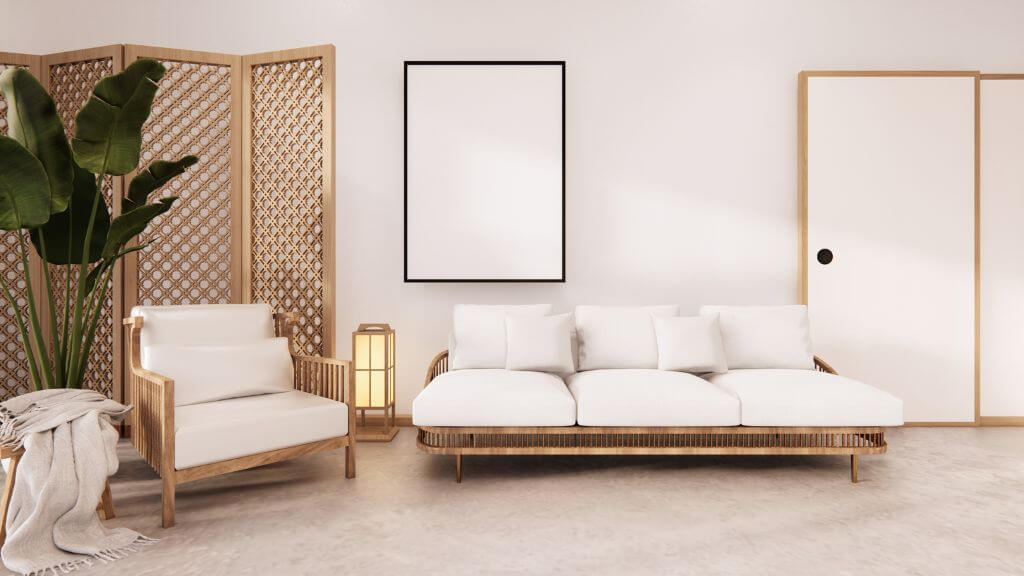 Adding texture to a room can be a great way to increase its visual interest and elevate the overall feel of the space. It is also an excellent way to enhance your overall color scheme.
There are many different types of textures. The texture you use should be determined by the look you want to achieve in a room. You can find textures from all types of materials, from wood to leather, and they can add depth and volume to a monochromatic design.
Interior designers often use texture to add visual weight to a room. For example, a leather sofa with velvet cushions creates a warm and cozy feeling. A faux fur sheepskin can be layered over an existing piece to add pizazz.
The latest trend in interior design is using textures to add depth and visual weight. It has been used to great effect in many of today's designs.
The most important thing to remember is to not overdo it. You should stick to two or three different textures in a room. You can also create a subtle atmosphere by using contrasting textures.
There are a number of different types of textures that are currently in vogue. Some examples include a textured area rug, a metallic accent wall, and a wicker basket. A textured leather sofa is also an excellent choice.
When it comes to adding texture to a room, it is important to use the right materials. Textures can come from many different sources, including fabrics, furniture, and even architectural elements. It is also important to make sure that the textures you are using complement each other.
Another great way to add texture to your design is to choose different upholstery techniques. For example, a tufted leather sofa with a boucle fabric seat is a great choice for a living room. This upholstery is both comfortable and durable, and works well in a high traffic area.
Wooden beams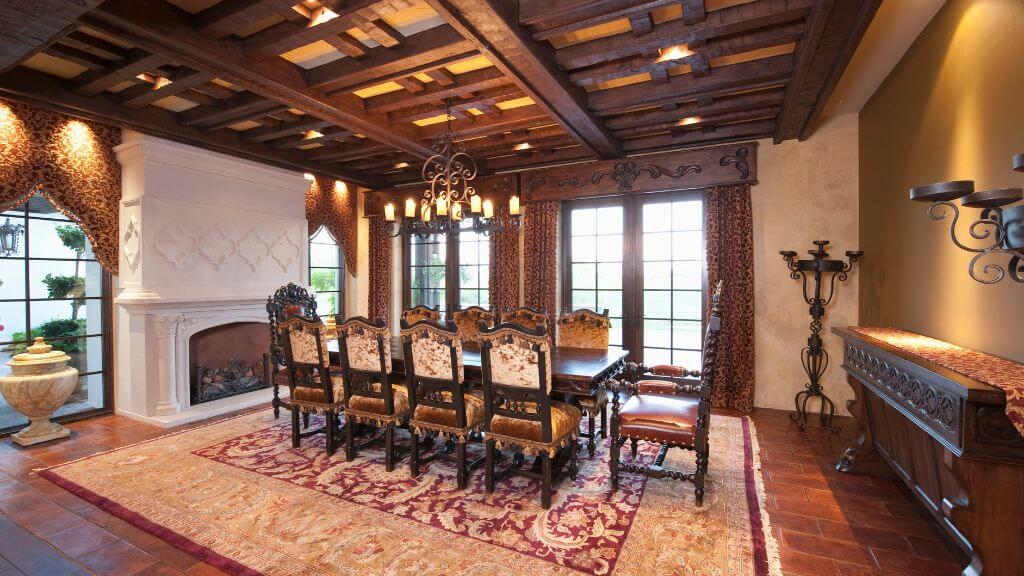 Decorative wood beams can be used in a wide range of ways to enhance your interior. They provide a structural element to a space, as well as a touch of rustic and industrial air.
Wooden beams can be painted, exposed, or covered. You can use them to accent your ceiling or divide an open floor plan. They can also create a striking accent wall.
Wooden beams are a natural element that complements every decor. The texture of wood warms a room and gives it a textural, relaxing air. It can be used to group decorations together, creating a unified flow in your home.
Exposed wooden beams are perfect for creating a rustic atmosphere in your home. They can be combined with brick walls, creating a textured look. They can also be used to create a unique pattern on skylights. They can be painted a color that matches the interior, giving the room a more open look.
Exposed beams are a classic architectural feature that adds dimension to a wide space. They also provide a rustic, colorful atmosphere to your home. They are particularly eye-catching in attic spaces.
You can also modernize your ceiling beams by painting them in a modern color, or using modern materials. Limewash paint has a light, refreshing feel that retains the character of your ceiling beams.
White ceiling beams are another trend that has gained popularity in interior design. They provide an aesthetic contrast against light surfaces, and emphasize the traditional character of housing. They are a great way to create a cohesive look without compromising the integrity of your home.
White wooden beams are a good choice for light modern interiors. They are large, but don't overwhelm the room's emphasis. They look great with vintage shabby chic furnishings. They can also be stained a dark wooden color.
You can follow more articles:
Top 6 Famous Interior Designers
Top 5 German Interior Design Firms