Whether you're a design buff or simply someone who appreciates the way a house looks, there's a lot to love about German interior design. From beautiful furniture to dazzling color palettes, these designs have a timeless appeal that makes them stand the test of time. And, they're easy to incorporate into your home!
Atelier Bruckner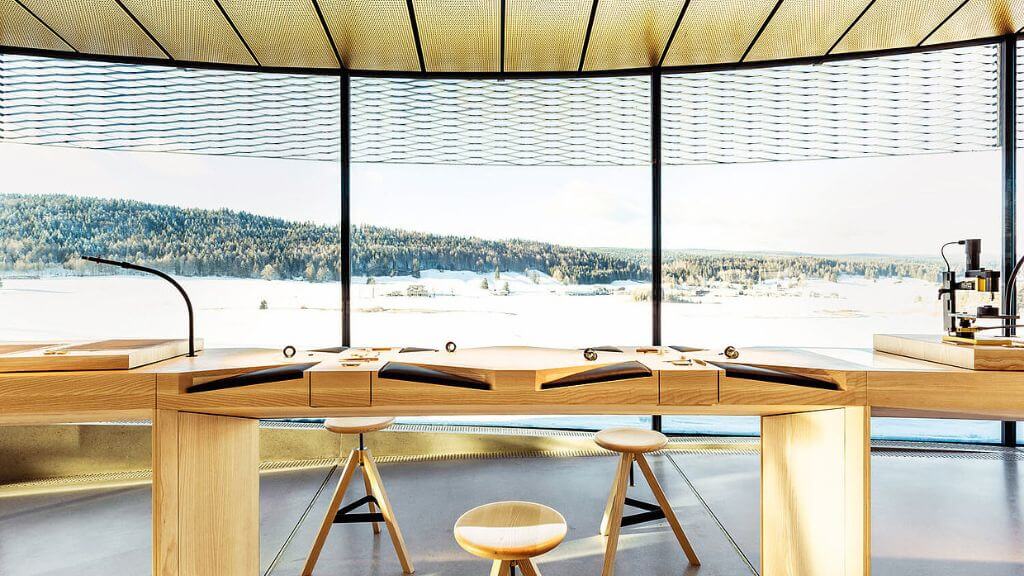 Atelier Bruckner is an international interior design studio based in Stuttgart, Germany. It provides conceptual and scenographic solutions for exhibitions, tradeshows, museums, and brands. The firm's philosophy is to develop spaces that are meaningful to audiences. The studio is renowned for its custom-made spatial solutions, which are based on a philosophy of shape following content. The company is known for its elegant and sophisticated designs, and has been in business for more than 20 years.
ATELIER BRUCKNER conceived and implemented a new exhibition for the German Steam Locomotive Museum in Neuenmarkt, Germany. The project is set to open on May 18. The studio's design accentuates the museum's rich collection of exhibits on the history of railway technology. The company's other projects include the Tutankhamun Gallery in the Grand Egyptian Museum, the state grid pavilion at EXPO Shanghai, and the Hungarian Transport Museum in Budapest.
In 2007, Atelier Bruckner was selected by the European Parliament to design the Visitors' Center for the European Parliament in Brussels. The team's work in Brussels included the planning, design, and implementation of the exhibition. In addition to the visitors' center, ATELIER BRUCKNER designed the main trading hall at the German Stock Exchange in Frankfurt/Main.
The Novartis Pavilion in Basel, Switzerland, extends the company's campus and showcases the research processes that take place in Basel. The pavilion also places the human being at the center of the medical and scientific context. The design makes these processes comprehensible for visitors of different ages.
ATELIER BRUCKNER is currently designing the premiere of furniture manufacturer Kusch+Co for the Superstudio Piu furniture fair in Milan. The company's exhibition includes stage scenery made up of 50 chair models, and it presents the company's designs in a new light.
Landau + Kindelbacher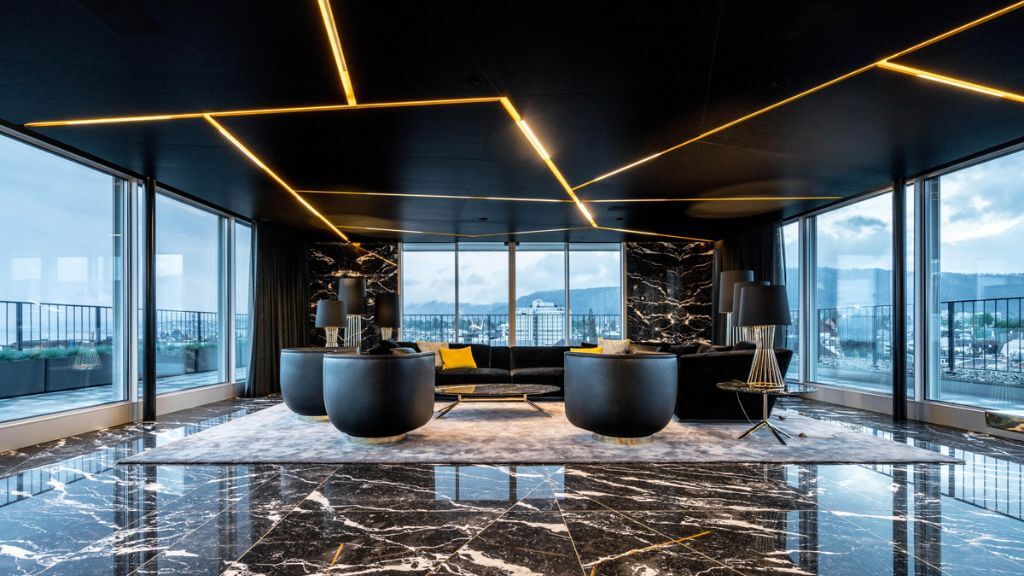 Founded in 1994 by Gerhard Landau and Ludwig Kindelbacher, Landau + Kindelbacher is one of the most prominent German design firms. It offers a wide range of services, including renovations of listed buildings, international projects and design solutions for residential, retail and commercial buildings. It is also a real estate firm.
Landau + Kindelbacher also offers interior design services. They offer bespoke design creations and consulting services. They are known for their innovative ideas and masterful use of color and materials. They use bold colors and sophisticated patterns in their designs.
Landau + Kindelbacher has been working with a variety of clients, including high-end residential, commercial and retail properties, hotels, museums and art galleries, and retail shops. The firm's signature style is to create living environments that are unique, yet elegant. They also create ambiances with clever lighting and materials. Using sustainable and efficient technologies, they provide clients with an exceptional overall experience.
In addition to their bespoke designs, they also offer a range of premium segment services, such as furniture, luxury brands, and styling. They also offer general planning and consultation services. They also provide heritage protection, restoration and conversion of listed buildings.
Landau + Kindelbacher is also known for its signature products, such as the oval bathtub. It also has a studio bathroom that is the epitome of warm and elegant bathroom design. They use bright colors and sophisticated patterns to create an amazing backdrop. They also use marble and wood to create a warm and elegant look.
They have also done amazing projects in Germany, as well as in the United States. They have also been featured as guests at the Design Talks event hosted by Home'Society.
Studio Aisslinger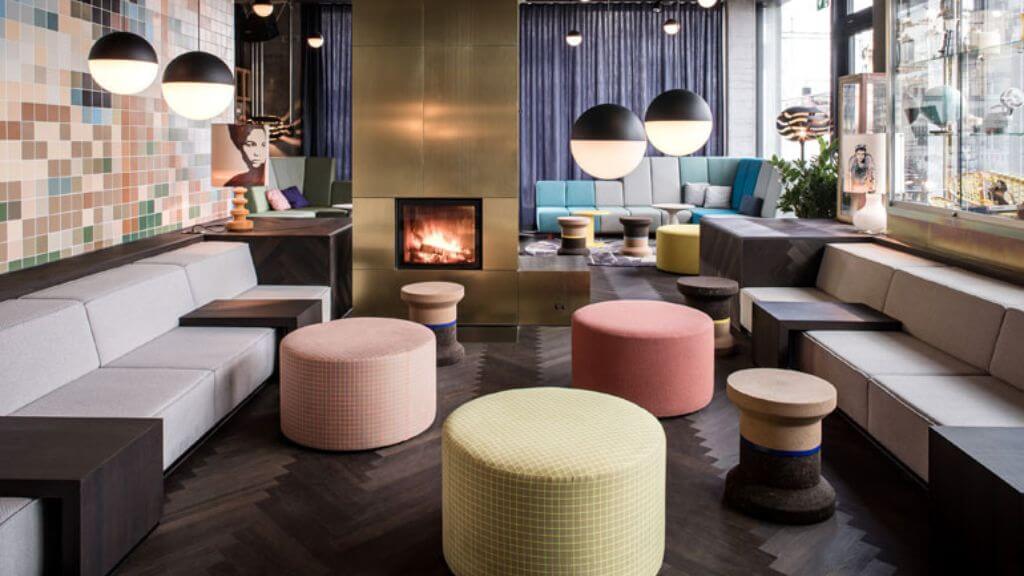 Founded by Werner Aisslinger, Studio Aisslinger is a design studio based in Berlin. The studio is known for its work with colors and innovative materials. It uses small layouts to achieve optimum design.
The studio works on a holistic design concept and combines old and new design. The studio's work is in permanent collections of museums worldwide.
The studio recently completed a project at Jagermeister, a beer producer, where the office was converted into an open space that encourages employees to interact. They are able to socialize in the space and play sports together.
Studio Aisslinger also created the 25hours Hotel Bikini Berlin, which draws from multiple cultural sources to create an eclectic hotel experience. The hotel is located in the former red-light district of Langstrasse.
Studio Aisslinger has also developed a pioneering co-working space in Zurich. This facility includes a playground for employees to work and play. This playground is a way to bring employees closer to nature, and to promote wellbeing.
Studio Aisslinger has received numerous awards for its work, including the Compasso d'Oro Selection, the Blueprint 100% Design Award, and the Italy Bundespreis Produktdesign. The studio's work is also displayed at museums, including the Museum of Modern Art in New York.
Studio Aisslinger has also worked on a variety of products, including furniture for world-renowned Italian brands. Their gel furniture line is the first of its kind. The company has also designed a soft chaise for zanotta.
Studio Aisslinger's interior design philosophy combines storytelling with narrative architecture. It uses vintage and classic design, and incorporates the principles of collage. They work with a number of different materials, including wood, leather, and steel.
Scala Wohnen Studio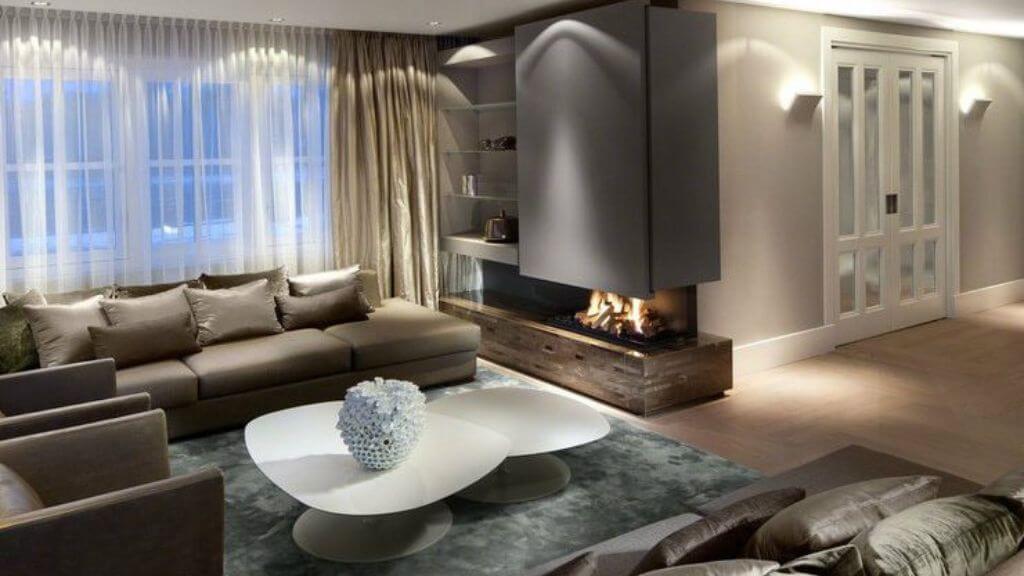 Whether you're looking for bespoke furniture, lighting, or even bathroom furniture, you'll find it at Scala Wohnen Studio. The studio's showroom is located in the best street in Hamburg, and the designs are inspired by the best luxury brands. In addition to its bespoke designs, the company also manufactures kitchens and bathrooms. It has also worked on innovative concepts for restaurants and offices.
Scala Wohnen Studio combines classic and modern design. The studio uses products with a high level of craftsmanship, along with vintage objects and international collections to create stunning interiors. The company works with artisans, galleries, and specialized professionals to bring its design concepts to life.
The designers at Scala Wohnen Studio are inspired by shapes, colors, materials, and unique styles. They combine these to create a sensory, haptic experience. The studio has worked on a wide range of projects, from kitchens and bathrooms to unique glass pieces and offices. Scala Wohnen Studio has also worked on a number of projects for luxury design brands, including Nymphenburg porcelain, Lobmeyr glass, Rotter glass, and Nymphenburg porcelain.
Scala Wohnen Studio has also worked with a number of renowned designers, including Omer Arbel and Susanne Kaiser. Omer Arbel is a designer and sculptor, based in Berlin and Vancouver. Omer Arbel is known for his house designs, ambient lighting designs, and materials research. He has also worked as the creative director for Bocci and has a professorship at ETH Zurich. He works on new media and views technology as an important component of the future architecture. He also has collaborated with other architectural offices. He has been awarded several design awards for his high-quality services.
Scala Wohnen Studio also works with artisans and artisans, creating bespoke items such as furnishings and lighting designs. The showroom is a great place to explore.
Jangled Nerves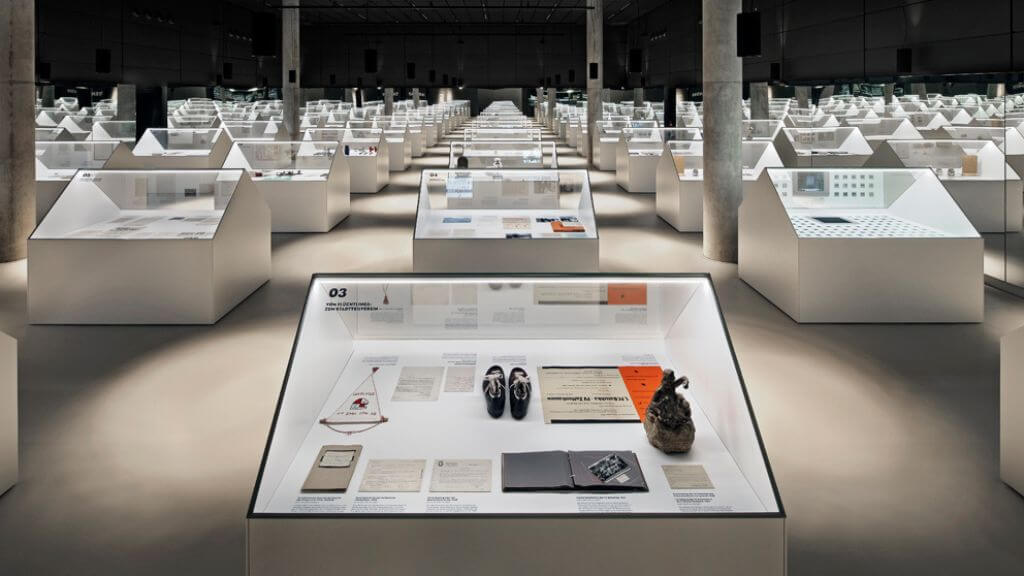 Located in Stuttgart, interdisciplinary communication practice jangled nerves offers strategic consulting, design, production and editing services for companies and institutions. Their projects focus on contemporary elegance and European culture. The studio also supports their clients' concepts through the entire design and implementation process.
One of the most important projects of jangled nerves' portfolio is the Knorr-Bremse Forum, a museum of the company located in Munich. This facility examines the effects of the digitalization of society on our everyday lives and the effects of urbanization on the future of transport. The design of the forum by jangled nerves combines memorabilia from two of the company's branches.
Another project that jangled nerves developed is the Mercedes-Benz Live!, an immersive exhibition that takes visitors through the history of German design. The exhibition's five rooms and large-scale film projections connect to each other in a journey through time. Each room represents a different period of German design. As the audience moves through the rooms, they see designers speaking about their work and the evolution of zeitgeist. This experience was also awarded by ADC, receiving the silver nail in the "Event Craft" category.
In addition to their work in the area of interior design, jangled nerves also has a production studio specializing in films and media. The studio has a large portfolio of projects, including the design of a Mercedes-Benz trade fair presence at the CES in Las Vegas.
With a studio of around 40 employees, jangled nerves works on a wide variety of projects, from concept and design services for museums to trade fair presences for companies from business and culture. They have also produced immersive films.
You can follow more:
Top Interior Design Trends In 2023